Steel Entry Doors
Steel walk entry doors or man are common in metal buildings. They allow for entry into your building. Standard steel walk doors are available as single or double door systems. Single walk doors are most commonly 3' wide x 7' tall (3070). Wider single doors are available 4' wide x 7' tall (4070). The wider 4' doors offer a bit of larger entrance and are commonly used for small equipment such as ATV's and larger lawn mowers to get through. Double doors are available 6' wide x 7' tall (6070), consisting of (2) 3070 door leafs.
Steel entry doors can be ordered either knock down or pre-assembled. Pre-assembled doors come completely assembled and pre-hung into the frame. This option is ideal for customers who have little or no experience installing doors. The installer can have the door in place in 30 minutes or less without worrying about damaged or lost parts. Knock down doors come complete with all components required for a complete door system. Four man hours are required for an experienced door installer to assemble a knock down door.
Steel Walk Doors are perfect for:

• Personal garages
• Storage sheds
• Entry into metal buildings
• Arch buildings


There are many options and accessories that can be added to any steel walk door.
Steel Walk Door Options and Accessories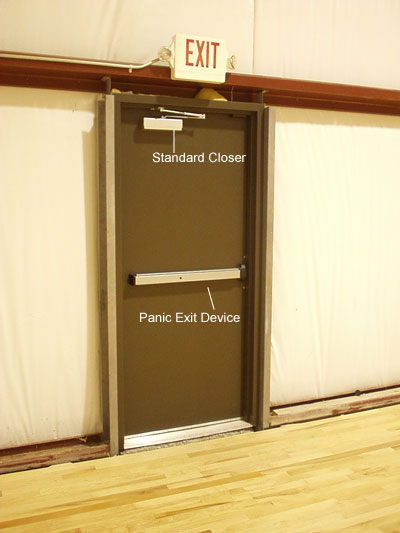 Single Entry Door with Panic Exit Device and Closer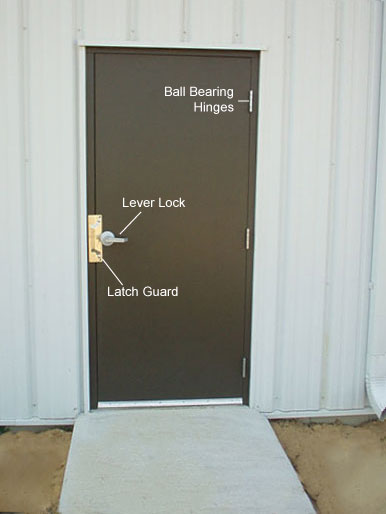 3070 Steel Entry Door with Optional Latch Guard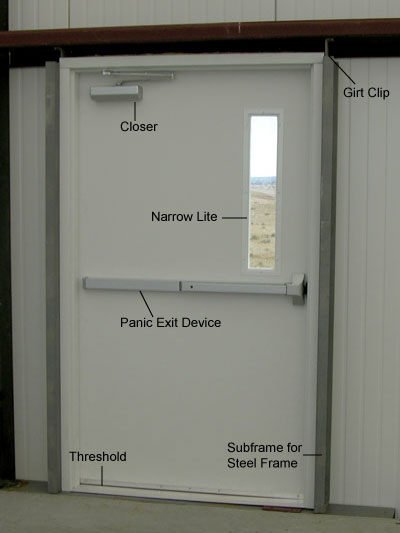 4' Wide Steel Door with Closer, Panic Exit Device, and Narrow Lite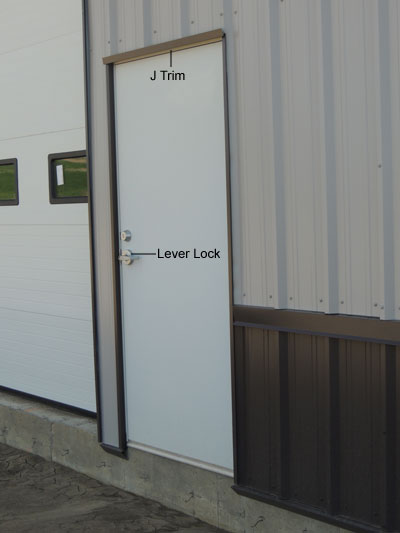 Single Steel Man Door with Standard Lever Lock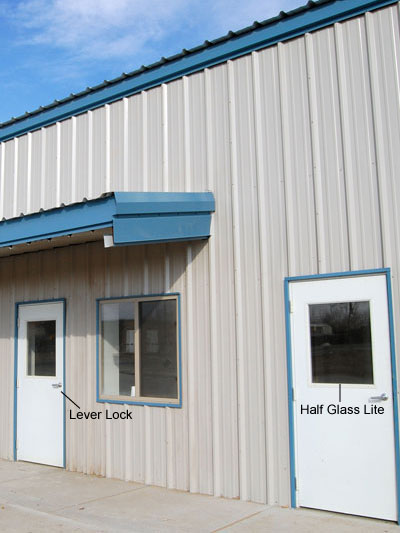 Single Doors with Half Glass Lite Kits and Lever Locks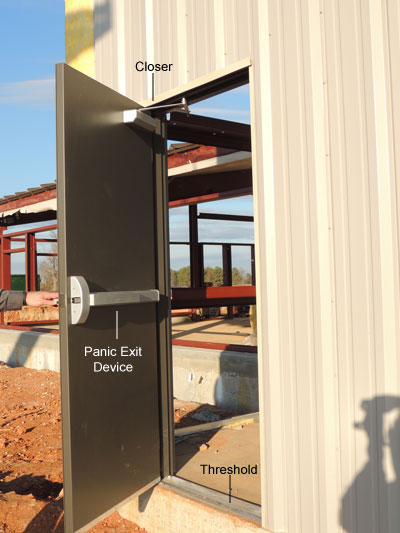 Entry Door with Closer and Panic Device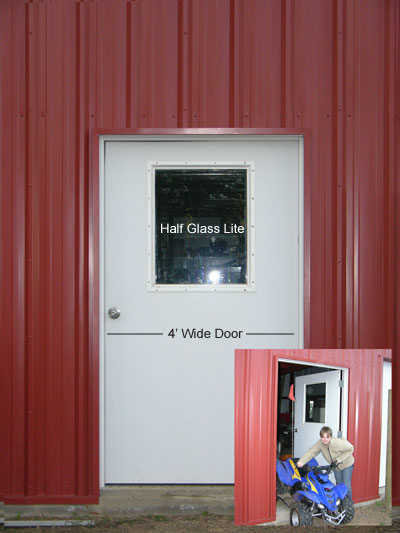 4070 Wide Door Allows Wide Equipment Through Door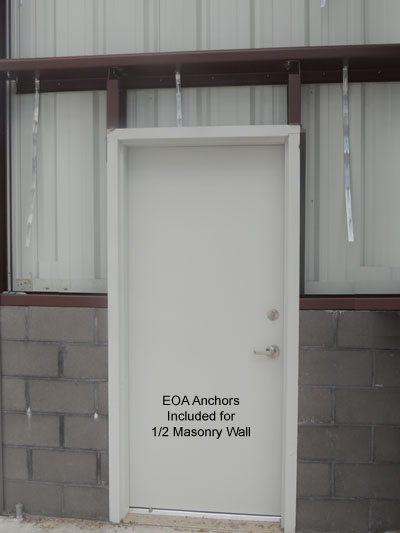 3070 Door in Masonry Wall with Subframe Extensions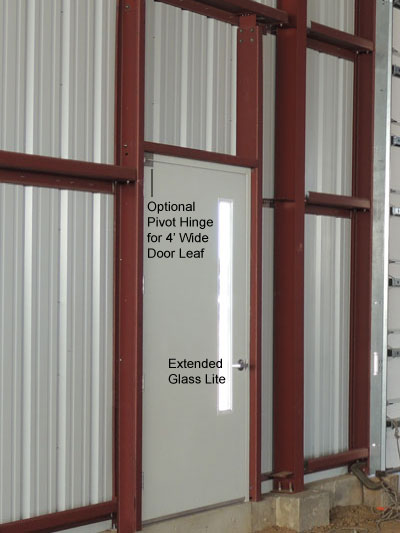 4070 Door with Pivot Hingeand Extended Lite Kit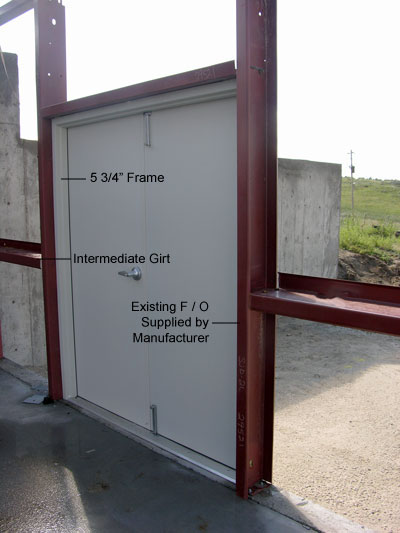 Standard Double Door with Lever Lockset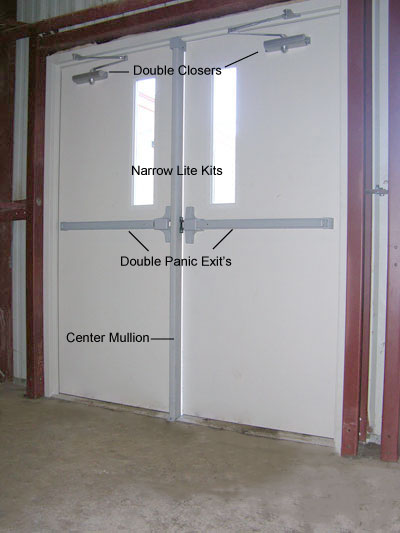 Double Door with Both Leafs Active (2) Closers (2) Panics and Center Mullion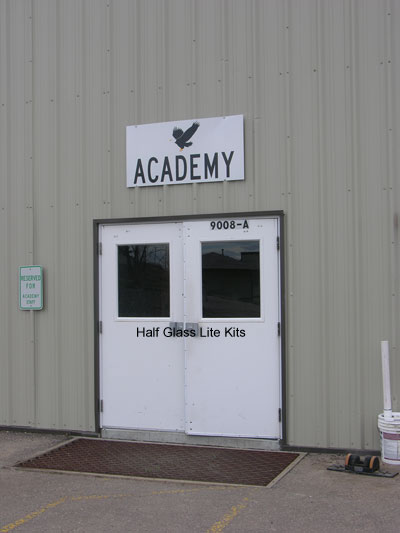 Double Steel Entry Doors with Half Glass Lite Kits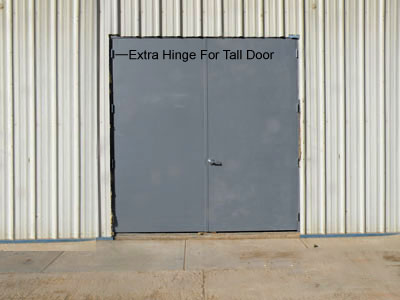 Custom Double Entry Door 9' Wide x 9' Tall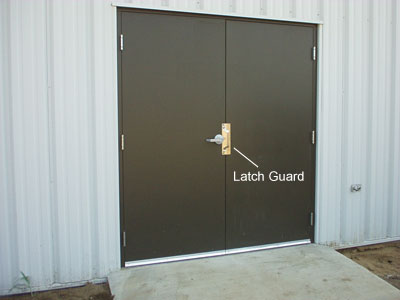 Double Walk Door with Latch Guard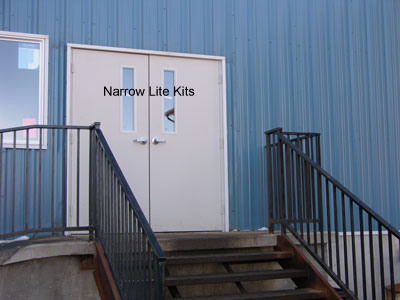 Double Entry Door with Narrow Glass Lite Kits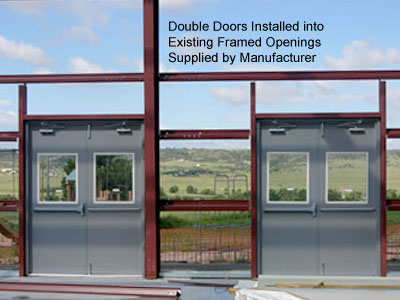 Double Doors with Half Glass Kits Installed Into Framing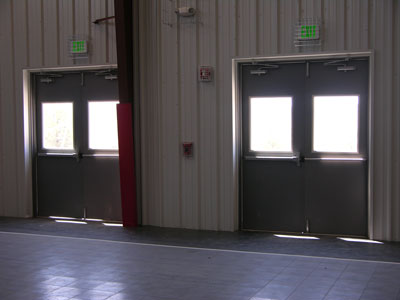 Double Doors with Half Glass Kits In Complete Building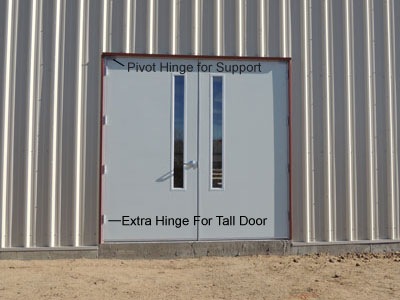 Custom Double Doors 8' Wide x 8' Tall with Pivot Hinge on 4' Wide Leafs