Self Storage Doors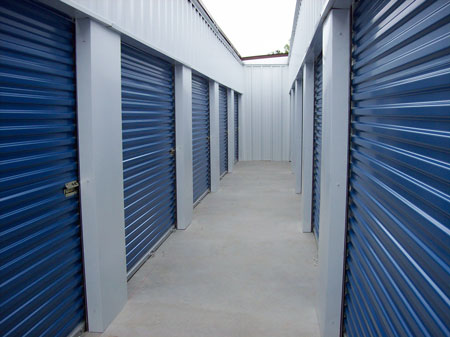 Commercial self-storage doors, or mini storage roll up doors are designed to meet the needs of the growing self-storage industry. Roll up doors are vital to the self-storage world because they maximize the usable square footage in each mini storage unit. Roll up doors coil at the top of the door, eliminating the overhead door track, allowing for the maximum usable space.

The most common self-storage doors are 4' wide x 7' tall and 9' wide x 7' tall. They are installed on the common 5' wide and 10' wide units. Although those are the most common sizes, self-storage doors are available in a wide variety of widths and heights to accommodate the corresponding self-storage unit they are being installed into.

In high wind areas, certified wind load doors are available that are designed to meet wind load requirements. The high wind rated mini storage doors continue to provide optimal door quality, while adhering to the specific wind requirements.